Wästberg w181 Linier Hanging
原价
¥10,740.00
-
原价
¥10,740.00
库存量单位
181S112705.2 / 7330492009513
注意:我们会针对设计师、分包商以及项目用户提供价格折扣,如果您对此产品感兴趣,请点击以上"我要申请折扣",提交此产品折扣申请。
At first glance, w181 Linier resembles a linear pendant lamp. However, a closer look at its geometrically strict body reveals that there's more than meets the eye.
A series of 256 deep-recessed individual optical systems, packed ultra-tight, provides a crisp directed light. 
Separate anti-glare compartments allow for a precisely defined field of warm, well-balanced and glare-free light.
Luminous intensity distribution (polar)
w181 Linier: 4000K
Luminaire luminous flux: 2601lm
Luminaire luminous efficacy: 47lm/W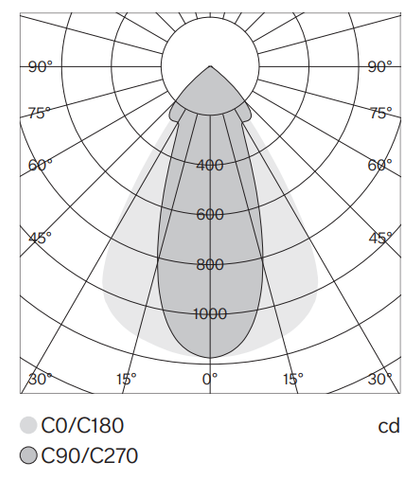 Light calculation: single workplace
Suspension height: 1.80m
UGR ≤ 19 / L65 ≤ 3000cd/m²

Calculation surface
Desk dimensions: 1.6×0.8m
Desk height: 0.75m
Average illuminance (Em): 970lx
Uniformity (U0): > 0.6
Light calculation: double workplace
Suspension height: 2.25m
UGR ≤ 19 / L65 ≤ 3000cd/m²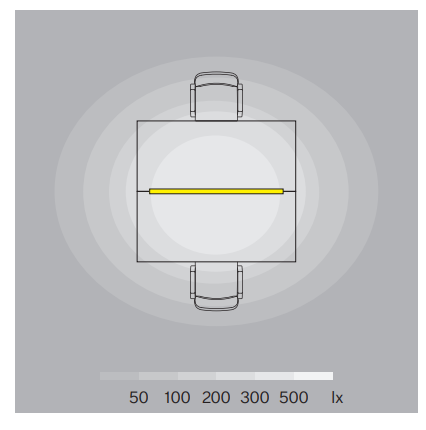 Calculation surface
Desk dimensions: 2× 1.8×0.8m
Desk height: 0.75m
Average illuminance (Em): 540lx
Uniformity (U0): 0.6

Material
Lamp body: Aluminium
Louver: polyamide
Diffuser prism: PMMA
Ceiling rose & bracket: ABS
Cord length 300cm
Colour Black
Net weight 1.7kg
Light source Integrated LED (included)
Life time expectancy 50,000h
Colour Rendering Index (CRI) ≥ 90
Prismatic diffuser
Louver UGR ≤ 19 / L65 ≤ 3000cd/m²
Watt 45W Modulation 1.0%
Voltage 220–240V Flicker index 0.0009
Light control Article-specific information SVM 0.004 (flicker-free)